Choose the professionals in roofing Canberra ACT
Roofing Canberra Services
Our Professional Roofing Canberra Team Offer A Wide Range Of Services.
Professional Roofing Canberra Services.
Do you think your roof may require a new lease on life with a full restoration? Maybe you are considering a full roof replacement on your residential or commercial building? Do you want guttering that will disperse the rainfall effectively and not damage your home? If the answer to any of those questions is yes, then you may need the help from our professional roofing Canberra team. Luckily, if you are serching for a reputable roofing contractor that take pride in their work and back it up with a guarantee, you have come to the right place. Every project that is performed by us adheres to the most stringent Australian standards. Roof Restorations Canberra is based in Canberra CBD but can go everywhere in the ACT including Queanbeyan and surrounds.

Let our team of roofing Canberra professionals take complete care of your roof restoration project. We will have it looking like new again.
Does your roof leak? Have you noticed cracked tiles or loose Colorbond sheets? It may be time for a professional roof repair. Our team can fix your roof fast!
Roof replacement in Canberra at affordable rates
Having your roof replaced can increase the street appeal of your property and increase the value of your home significantly. We offer some of the best pricing in Canberra.
Replace your gutters and protect your home
As we handle all kinds of roofing Canberra services, we can also take care of your guttering. Keep your property safe from water damage with a professional gutter replacement..
Is your home damaged by a recent storm?
We all know storms can wreak havoc on our property and sometime they can cause sever damage. Let our professionals provide you with a free no-obligation quote for fast repairs.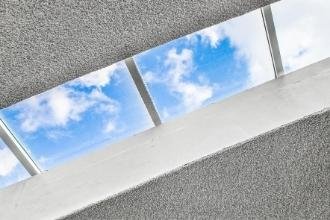 We repair and replace all kinds of skylights
Skylights are an amazing addition to your home as they allow so much natural light in. However, they are known to leak and require repair when they do. Let our team provide a free quote today.
We are happy to talk and discuss all your requirements. Give us a call today.
Great Team, Great Roofing Canberra Services
We understand that when it comes to your own property, whether it be residential or commercial, having a roof that is solid for years to come is of utmost importance.
Our prices are the best in the ACT and we always ensure there is NO surprise charges; we always have accurate quotations.
Our team only use the leading materials in the roofing industry.
A highly skilled team of Roofing Canberra professionals ready to help with your next project.
We are locally owned & operated
At Action Roofing Canberra, we offer our services to the entire Canberra region, also servicing Queanbeyan and Tuggeranong. Our group is proffesionals in roofing restoration, roof cleaning and roof painting, gutter replacements, leaking roof repairs Canberra as well as downpipe repairs and roof replacements. If you're looking any type of roofing services in Canberra ACT, then our team will help you out today.
Why not get a free measure & quote today? It's fast and we can offer free advice for all your roof repair and restorations.